Junior Tennis Classes & Squads – are classes and squads for children between the ages of 3 & 18. It is a 3 tiered program offering professional coaching for:
Beginner
Intermediate
Advanced players
Our programs teach every facet including technique, match play, tactics, mental approach and physical fitness through a variety of drills, simulated match play and games, as well as discussion during lessons.
Our 3-12 year old students are usually taught using Tennis Australia's ANZ Hotshots program.
Cagney Tennis Academy is a strong believer in "Analysis and Correction" of a student's game, so rather than simply offering "supervised hitting" or practice of existing incorrect strokes and habits, (as is the case at so many tennis centres around the country and world), the student will actually be shown, taught and learn the correct way to play and improve their tennis skills right from their very first lesson.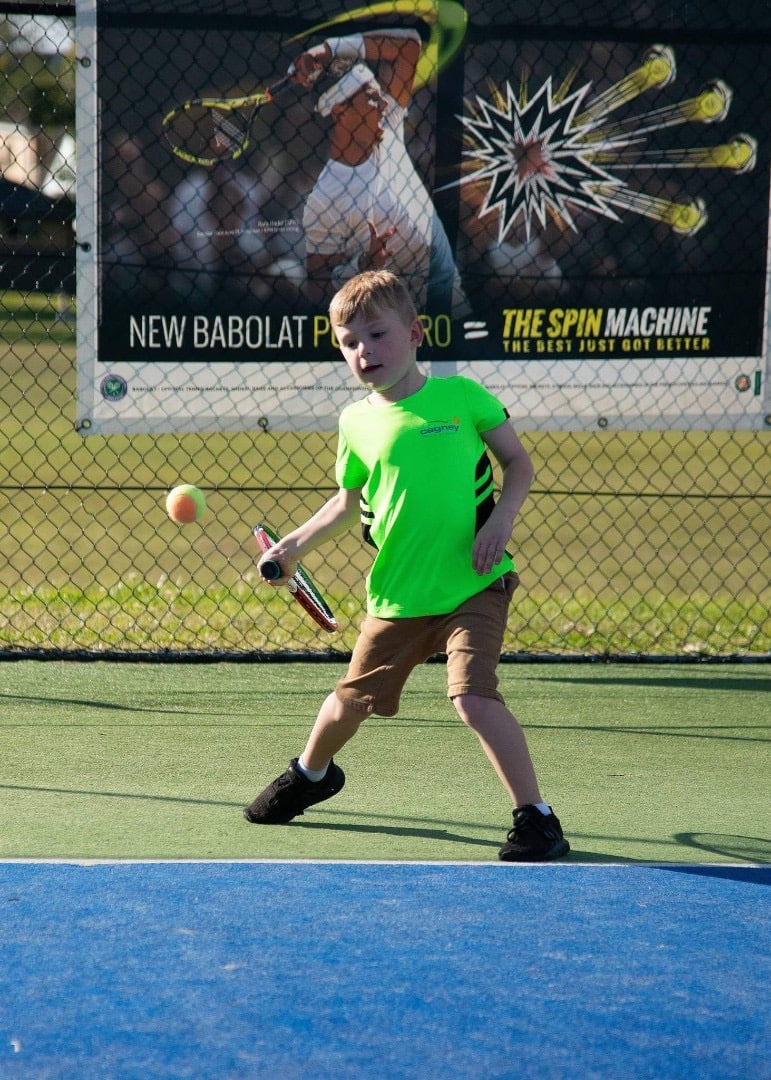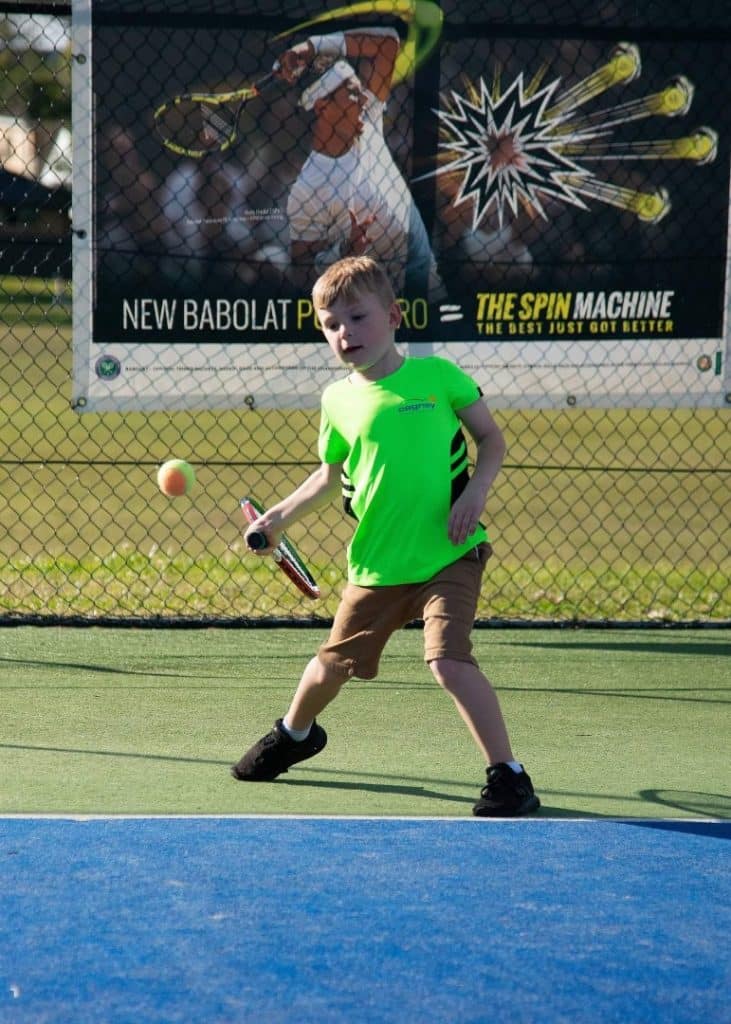 Professional Junior Tennis Classes for Learners to Learn, Thrive and Shine
Australia is well known for its great weather and its blue sky days that stretch over most of the year. Taking advantage of this is paramount, especially when the rest of our days are filled with screens: whether computer, phone or tablet screens. Our lives very much depend on these screen, so taking time to create a balanced life for you and your kids is important. Junior tennis classes are an easy way to incorporate fitness, learning a new skill, friendship and teamwork into children's lives. Enrolling at Cagney tennis academy means a trusted approach to foster each individual to become their best.
Benefits of Junior Tennis Lessons
Sport is an important part of any person's life, whether played for fun or competitively. Here's what we've noticed the benefits are:
As adults, we learn about balance: couch days and walks. Junior tennis coaching does the same for kids, it teaches kids to incorporate fitness into their lives and play to their fullest potential. It also encourages discipline, and the importance of commitment.
Playing sport also helps with setting goals and working towards reaching goals. Mistakes are entirely human, we all make mistakes. Our inclusive environment ensures that students learn from their mistakes but not feel like a failure.
Interaction with team members encourages communication and learning to socialise while following rules. Being a team member also teaches accountability to each student and builds confidence.
What You Can Expect from a Junior Tennis Coach
At Cagney tennis academy, we've moulded our approach over the past 30 years. Here's what to expect from tennis coaching at the academy, whether adult or junior classes:
We had a humble start at Eleebana Tennis Centre in 1992. Derek, the founder and owner, was given the opportunity to teach a handful of students. Our aim, since, is professionalism and building an inclusive environment.
Correct technique is our goal, whether teaching kids or adults. Fun classes, led by professional coaches, are all part of the academy's environment.
Junior tennis trainer to mentor students, whether tennis is their hobby or to play competitive tennis. We have successfully guided students in the U10, U12, U14, U16 teams and for state and national competitions.
About Cagney Tennis Academy
Our approach to professionalism and inclusivity has been fostered over the past 30 years. We aim to create an environment in which students learn and flourish while being part of a team. The bonds formed within these teams, encourage friendship, sportsmanship and teamwork in young kids. Our aim to building an inclusive environment means every student feels welcome, heard and taught to enable them to excel. We teach kids and adults and offer various classes: group classes, private classes and holiday workshops – to name but a few, all reasonably priced. We are proudly Australian-owned and operated, and our experience over three decades meant an expansion of clinics to five locations to better serve our tennis community.
Contact us now for professional tennis classes for kids, private or group lessons.