You have clicked on this page because you want to improve your game and are prepared to pay for private tennis lessons, taking the next step from your standard group or squad lesson. 
You will no doubt have seen or heard stories about the dodgy coaches out there who are unmotivated and lazy, and just sit back and feed balls in "autopilot mode". Cagney Tennis Academy's private tennis lessons are anything but that. Delivered by professional, qualified, energetic and highly motivated coaches who love to see their students' games go from strength to strength, our private lessons will take your game to a level never before possible. All our coaches are accredited / qualified with Tennis Australia or the ATPCA, or have trained through those organisations.
Our Private & Semi-Private Tennis Lessons and Tennis Coaching are available for players of ALL levels from beginner to elite, ages 3+.
Private tennis lessons will maximise your learning experience and enhance the development of your technical, tactical, movement, and match play skills as well as improve your mental approach to tennis. Every private tennis lesson is tailored specifically to each student's needs and is completely geared towards maximum participation and hitting experience. Private tennis lessons are the best and quickest way to fast track your learning and the development of your tennis game.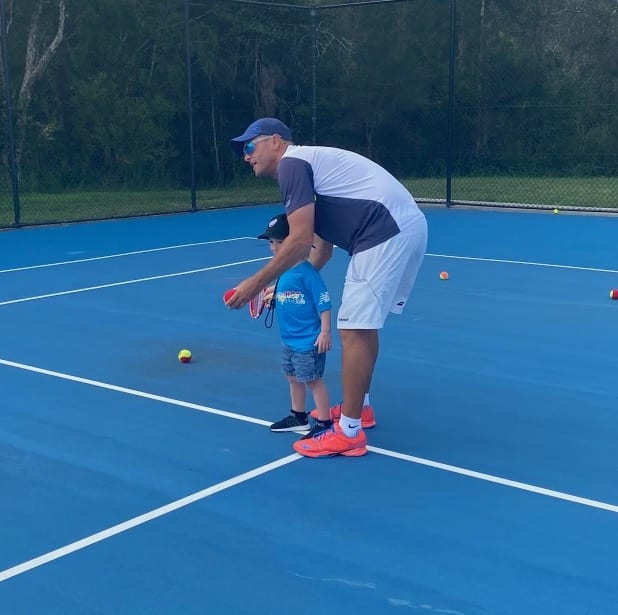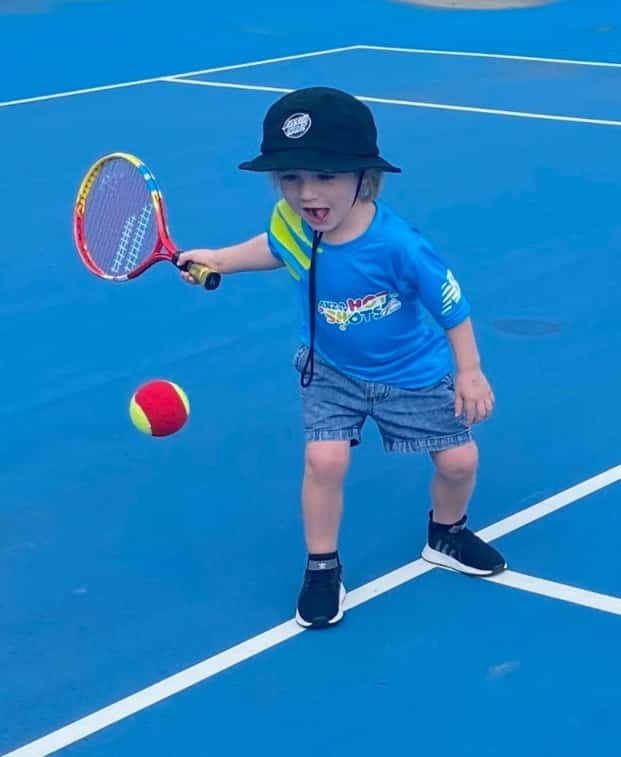 VIDEO ANALYSIS:
Video analysis is a POWERFUL TOOL we use for our clients as required, which can really help us dial right down into exactly what is happening with our clients' technique and help show you exactly what is happening, what needs to change and then we can discuss the best way to go about making that change happen.
WE Offer Private Tennis Lessons & Quality Coaching
Enrol for your first private tennis lesson to either improve your game or learn how to play. The semi-private and private lessons taught by our highly motivated, qualified and energetic coaches will advance your technique to a level you never thought possible.
Why You Should Invest in Our Private Tennis Instructor
Our trainers will help you take your game from strength to strength as they have accreditation from or have trained with Tennis Australia or the ATPCA.
We offer tennis coaching to all levels, starting with beginners of three years old up to elite athletes. Our tennis academy offers experience and has become a leading sports facility in the region.
Our principal coach, Derek, started coaching a few students in 1992 and has since built a professional academy that incorporates five locally owned and operated centres throughout the Lake Macquarie and Newcastle regions.
We have trained thousands of players since and have instructed children who took part in under 10-, 12-, 14-, and 16 NSW State Team Carnivals. Some of our players have state and national rankings, and others have achieved professional success on the Men's ATP Tour.
Our coaching will facilitate a more effective mental approach to tennis, enhance your learning experience and expand your match play skills, movement, tactical, and technical abilities. We can put you on the path to playing competitive tennis.
Private tennis coaching offers both the quickest and best way to achieve your goals. We tailor each session to your specific needs. We provide you with maximum hitting experience and participation to fast-track your development.
Our team of 10 experienced coaches will help you or your child to learn skills, flourish, and accomplish in an inclusive, friendly, family-orientated atmosphere.
Related Services to Working with a Private Tennis Coach
Discover our classes and squads for kids and young people between the ages of three and 18. We offer a tiered professional coaching program for beginners, intermediate and advanced players.
We teach all required components through discussion, a range of drills, simulated games, and match play to introduce students to physical fitness, the right mental approach, tactics, and technique.
We do not just supervise hitting the ball and repeated practice of the same wrong strokes. Our philosophy includes analysis and correction. We show and teach the correct way, improving your or your child's skills from the first lesson.
Consider our supplementary school holiday clinics taking place at the end of each school term and during the year-end Christmas holiday period.
Your kid will love the encouraging atmosphere, make new friends, keep up their game, and stay active rather than getting bored and spend their time sitting on their devices.
What You Stand to Gain When You Use Cagney Tennis Academy
Why not enrol in our cardio tennis activity? This new pursuit is fun and features group fitness drills for people of all abilities. It is the definitive high-energy workout that includes warm-up, workout and cool-down segments so you can burn calories and get in shape.

Contact us for more information.