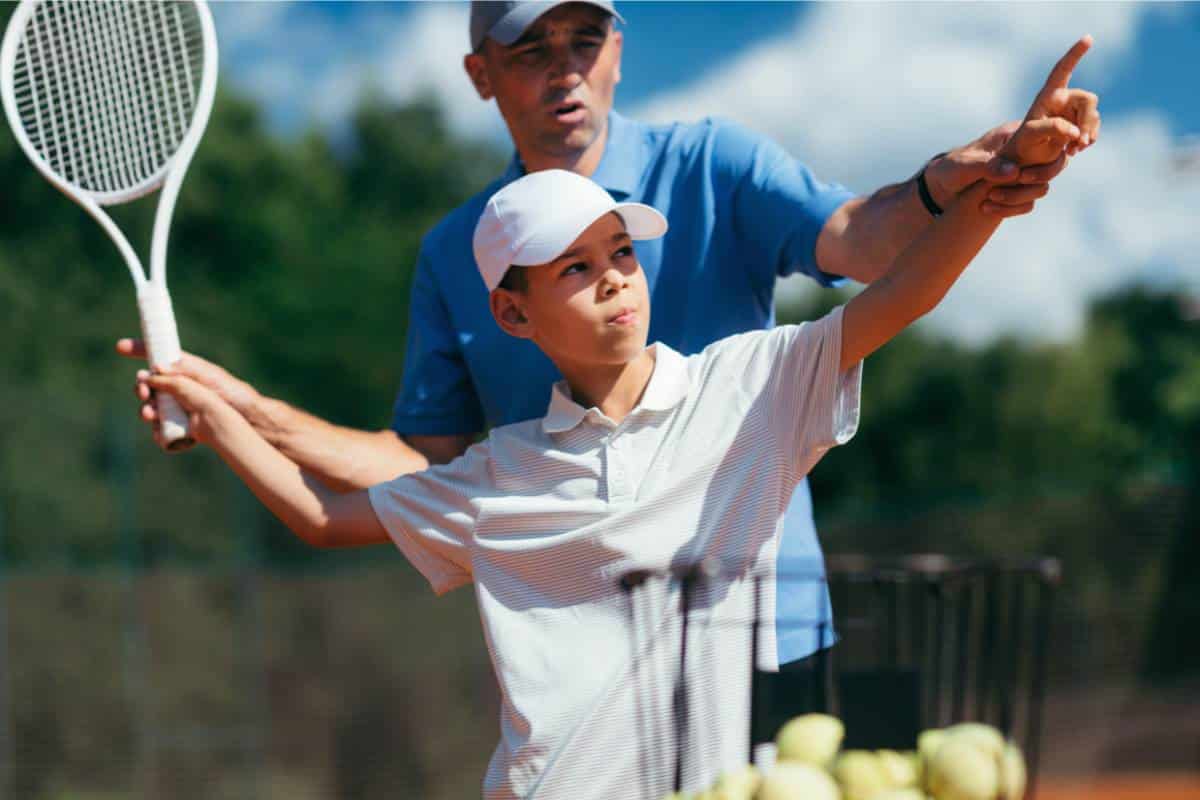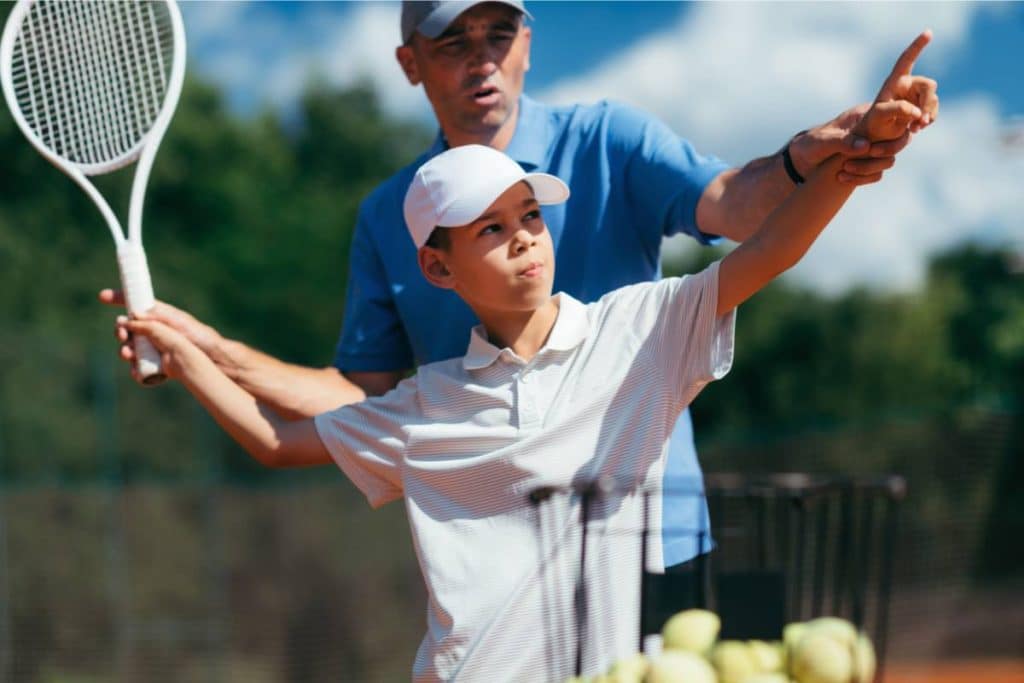 Benefits of Junior Tennis Lessons
Sport is an important part of any person's life, whether played for fun or competitively.
Below we list the benefits of junior tennis and how they can help shape your child in not only sport but day to day life. If you're after junior tennis lessons, Cagney Tennis Academy offers coaching for all ages, click below to book yours in today!
Junior tennis coaching teaches kids to incorporate fitness into their lives and play to their fullest potential.
Tennis requires a variety of body movements that are useful in all sports. Tennis uses both physical and mental awareness to improve balance and coordination, enabling your child to maintain control of one body part while another is moving. It fosters rapid acceleration and explosiveness.
Strength & Physical Development
Tennis is a weight-bearing sport, which helps develop and strengthen young children's bones as well as avoid osteoporosis in the future. In contrast to some high contact or compression-related sports, which impede this process, the natural expansion and extension of bones and muscles during play also aids in the elongation of the body.
Tennis improves hand-eye coordination as well, tennis players constantly track a moving ball and the moment of contact, which accelerates the development of hand-eye coordination in young players. This leads to quicker reflexes, increased agility, and greater athleticism.
Tennis players generally have higher gross and fine motor abilities, which enhance their overall agility and coordination. Tennis is not just physically beneficial but also mentally. Tennis supports the mind's growth through tactical planning, focus, and mental awareness.
Young people's reflexes and coordination are gradually improved as a result, which can help them in a variety of other daily activities. Since exercise improves memory, learning, social skills, and conduct in addition to having a hugely favourable impact on children's bodies, it is clear that it benefits children on many levels.
Interaction with team members encourages communication and learning to socialise while following rules. Being a team member also teaches accountability to each student and builds confidence.
Tennis is a sport with a built-in social component, which for kids translates to enjoyment. Tennis encourages engagement and sportsmanship via healthy competition, whether building a relationship with a coach in private tennis lessons or taking pleasure in the atmosphere of a group situation.
Tennis is perfect for young children who have a tendency to be timid or have trouble meeting new people, especially to improve social development, sportsmanship and teamwork. It can also be very beneficial to children needing a less crowded atmosphere, or for children who work well individually, as a game of singles can provide.
Mastering tennis skills requires practice, and maintaining that practice requires patience. This is an extremely important skill to learn from a young age. It's more valuable to teach your kids to be persistent and keep going than it is to win, and junior tennis coaching and tennis lessons teach kids that losing can be enjoyable too! Playing sport also helps with setting goals and working towards reaching goals. Mistakes are entirely human, we all make mistakes. Our inclusive environment ensures that students learn from their mistakes but not feel like a failure.
Everybody needs regular exercise, regardless of age. Additionally, because children are always developing, it's crucial to get them involved in a sport that may foster both their physical and mental development.
To ensure that your children live long, healthy lives, involvement in sport can help protect them from fractures, infections, and injuries in our later years.
Why Cagney Tennis Academy?
Derek Cagney, Head Coach and Owner of Cagney Tennis Academy, began instructing with a small group of pupils at Eleebana Tennis Centre in 1992. The business has grown to 5 locations in the Lake Macquarie / Newcastle regions thanks to hard work, commitment, and patience, with many past students now bringing their own children to learn how to play tennis.
Derek and his crew have guided youngsters in the U10, U12, U14, and U16 NSW State crew Carnivals, as well as coached athletes with State and National Rankings, in their nearly 30 years of operation. Some past pupils have also achieved success on the Men's Professional ATP Tour.
With a focus on professionalism and correct technique, Cagney Tennis Academy is the most experienced and leading teaching academy in the region.
Click below to book in with Cagney Tennis Academy today!